4rabet is an Indian sports betting website that provides users with the possibility to place bets on various sport events, among which: basketball, badminton, tennis, and others. 4rabet offers a user-friendly interface, welcome bonuses for new gamblers, and lots of other benefits. Let's take a more in-depth look at what features are available for partners and referrals of 4rabet in India and all over the world.

What is an affiliate program 4rabet
To get started with the affiliate program of 4rabet a partner has to register at 4rabetpartner.com. It is required to provide a username, password, and e-mail.
To receive a referral link to attract players to 4rabet a partner should:
go to the "Promo" tab and make a name for his stream, it must be written in the "Name stream" section;

if a partner doesn't need a postback, then there is nothing to add in the "Postback" section;

after this the "Add" button should be pressed to start attracting referrals.
After these simple steps a partner has to scroll down the website's page on 4rabet below, there will be all his threads. A "Link" button will allow him to choose a referral link for advertising. Partners have access to some functions for landing pages, they can choose the best one for them and start to attract new referrals. Those who are interested in this program, referrals, and work process can read 4rabet reviews on Quora or contact customer support.
5 simple steps to get the status of a partner and obtain money with 4rabet:
Sign in to generate and share a specific referral link through residents from India and other countries.

Attract new referrals to 4rabet India.


The referrals are becoming the customers of 4rabet.

Partners receive the commission.

Receive more by hooking more referrals.

4rabet in India: features and rules for partners
4rabet offers to become a partner of the RevShare system, where users can have a 30% commission. It's possible to get 30% of the referral's lost bet, but at the same time it's possible to lose 30% of the won bet. Let's consider one example.
A partner brings a referral to 4rabet, he deposits 1000 rupees, the referral makes a bet of 800 rupees and loses it, from this amount a partner gets 30% profit – 240 rupees. At the same time, if a referral wins, a partner loses 240 rupees. It's possible to increase the interest rate, all questions must be discussed between partners and customer support of 4rabet.
There is also a possibility to work with 4rabet on the CPA system. For the test period partners can get $15 for the first 20 referrals.
For example, when a referral makes his first deposit, the partners receive $15, the referral needs just have at least 300 rupees on the deposit. It should be noted that only the first deposit is taken into account. Here the interest rate also can be reconsidered, depending on the number of active referrals the partner has.
There is a useful tool that provides partners with access to statistical data. It is placed on the main page of 4rabetpartner.com. This instrument helps partners quickly evaluate the referral performance and if necessary take some actions to improve policies and coordinate referrals. There is a more advanced tool for management, a partner can find it in the "Statistics" section.
Meanwhile, referrals and partners have just 3 deposit methods on 4rabet.
| | |
| --- | --- |
| Payment system | Commission |
| PayTM | 0% |
| Skrill | 0% |
| Neteller | 0% |
It should be noted that only partners and referrals who are not prohibited by the law can benefit from services provided by 4rabet. The representatives of the Indian company wrote:
"We do not seek and intend to provide the Client with services that violate the laws of his jurisdiction. By accepting the Agreement, the Client acknowledges and warrants that the use of the Website complies with the laws and regulations in force in its territory. We are not responsible for the illegal use of the services of the Internet site".
Partners can find more information about referrals, rules, and requirements, applicable to this platform on the official website of 4rabet.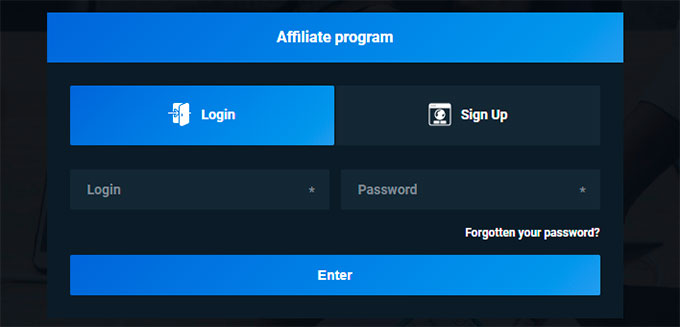 Work advantages of 4rabet
4rabet partners are welcome to benefit from its Indian affiliate program with all useful options to get more efficiency. It provides partners with transparent statistics tools, round the clock support, and different withdrawal methods without commission. 4rabetpartner provides partners with access to:
PayTM (an Indian payment system); 

Visa;

Paxum;

Mastercard, and others.
It should be mentioned that there is the following important information, presented on the 4rabe for referrals and partners:
"The client is the full and legal owner of all funds in his account. All information provided by the Client is true, reliable, relevant, and accurate".
Thus, all partners should have no worries about protection, it's better to think about usability options. Like all modern betting platforms, 4rabet has a mobile app available for everyone in India and other countries. The app from an Indian bookmaker works faster and it can be more comfortable for referrals and partners to use a mobile device to check some data or make changes. The app is available both for Android and iOS users.
Those referrals and partners who hold iOS smartphones should go to the app store and search for 4rabet, then download and install it. Android-users should open up the Google Play Store and download there the 4rabet APK.
This Indian platform might be an excellent place for partners and referrals, who are interested in placing bets on various sport events and earning money. It offers many useful tools, withdrawal methods, and 4rabet referral codes for those users, who want to get the most from 4rabet.